Donnerstag, Dezember 1st, 2016
Auf unsere CISCO 4500 haben wir ein ios mit SSH. Leider ist das aber eine SSH die schon etwas in die Jahre gekommen ist. Somit meckert meine SSH unter Ubuntu 16.04 das die Ciphers (Verschlüsselungsverfahren) nicht erlaubt sind.
ssh admin@switch
Unable to negotiate with switch port 22: no matching key exchange method found. Their offer: diffie-hellman-group1-sha1
Dies kann man zum Glück noch explizit aktivieren:
ssh admin@switch -oKexAlgorithms=+diffie-hellman-group1-sha1
Password:
Switch>
Damit ich zukünftig dies nicht immer wieder hier nachlesen muss. Habe ich dies in meine .ssh/config dauerhaft verdrahtet.
Host switch
KexAlgorithms=+diffie-hellman-group1-sha1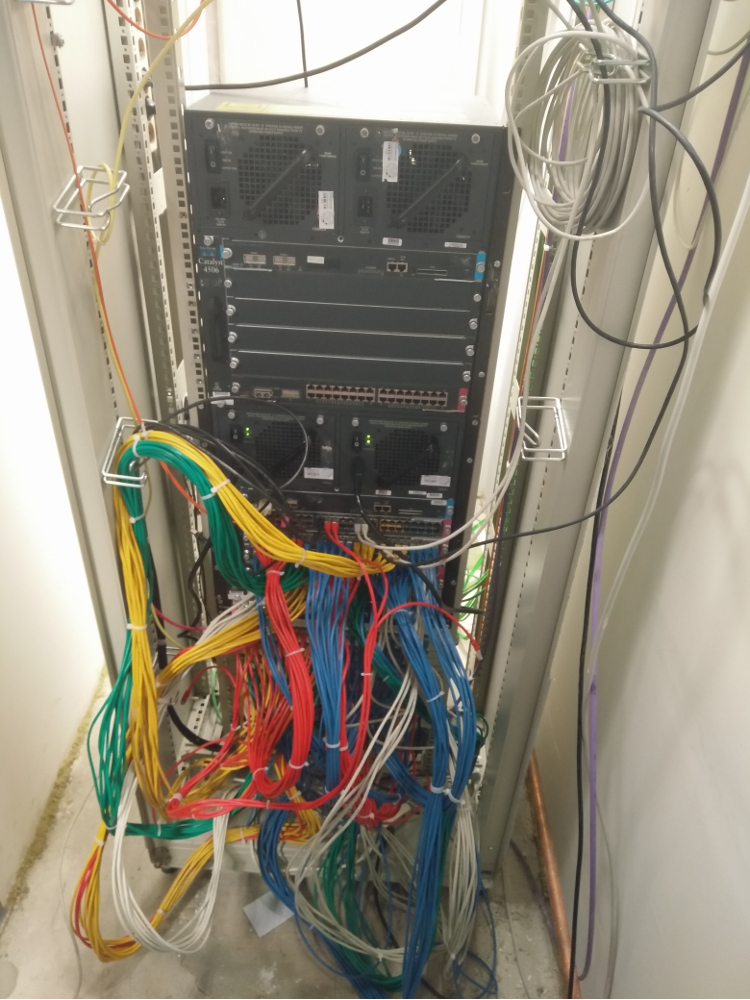 Die beiden Cisco 4500 kurz nach dem Einbau.